Prom season is upon us! What better time to bring back Friday Fashion Debate??
Prom fashion seems to have a longer shelf life than regular fashion. I'm not saying my prom dress from 10 years ago would work now but you can make some fashions work over a several year span. That doesn't mean there aren't certain styles that appear to be the top trend each year. We are going to touch on those specific ones today.
The number one trend this year in prom fashion is set to be the two piece dress. This isn't a change from the last year really but it seems to still be forecasted as the most commonly seen prom trend. I really like this trend. I think it is young and fresh and allows you to show off a variety of styles with patterns, etc.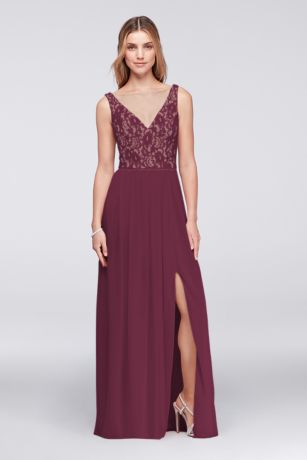 The second biggest trend projected for this year is wine shades. This typically refers to burgundy red or dark purples shades. These two color families are extremely flattering on most skin tones and a definite favorite in my book for dramatic formal attire.
Another trend we expect to see a lot of this year is high neck lines. It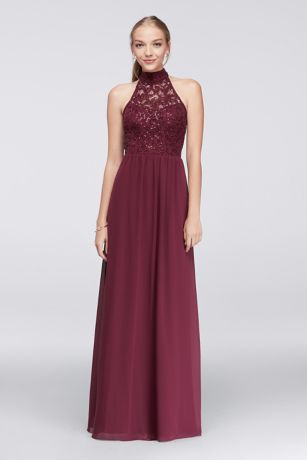 seems like the typical formal fashion a few years ago used to be extreme plunging necklines. It stepped away from that but kept a more normal v-shape neckline for a couple of years but this year we are seeing necklines that are very high. The exception is sometimes you will see a lower neckline but they are illusion styled where there may be lace, etc but there is actual fabric in the "open" space.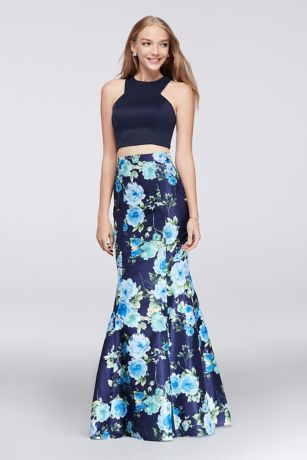 We also have another returning trend this year, florals. If we went back several years, florals were not big in formal wear. You would see them in beading and accents but definitely not full floral pattern skirts. I have to say, I absolutely adore this trend. Floral formals are so feminine and fun. The addition of florals in the formal world opened up the option to have so much color and drama in your prom look. This is a definite yes in my book and I hope this trend sticks around!
This is not to say that there aren't a ton of other styles out there that are great prom looks. These are just a few of the trending looks for 2017. We would love for you to share some of your favorite prom styles with us or send a pic of your dress for this year!
To all of our 2017 Seniors who are nearing the end of their High School careers, we hope you have a wonderful time at prom and enjoy the rest of your Senior year!